Enhance Campus Security - Save Money
Use Easily Moved Pre-Fab Steel Structures Guard booths strategically placed during campus events can create a secure atmosphere...
Product Spotlight
A unique booth designed to emulate a massive press for titanium parts...
With its High Security Design Options...
---
Dear Dave,
I love your booths but my facility is in Michigan. Talk to me about shipping.
Dear Michiganer,
About 70% of our business goes to the Midwest and East Coast. What we do is double-up our orders so that the shipping cost is shared by several customers.
Do you have a question for Dave?
---
Take the B.I.G. Virtual Tour, learn the 12 questions to ask before you spec a guard booth, and read how high security booths can help to harden a perimeter...
---
90% of customers placed B.I.G. in high categories of product satisfaction....
---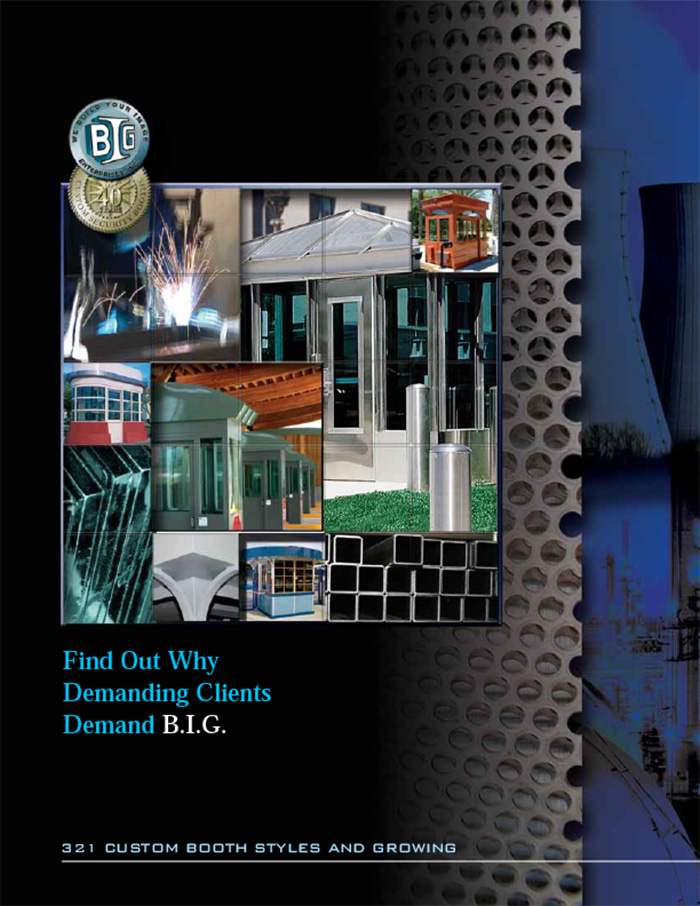 Request the 2008 Catalog and see how other facilities are responding to their traffic flow and security needs...